Bio-safety Pass Box with UV light
Product Detail
Product Tags
Bio Safety Pass Through Box with UV light
Pass box is a kind of auxiliary equipment in clean area. It is mainly used in the bio safety area. It can reduce the number of opening doors and minimize the pollution process in clean area.
Bio-safety is a very important issue in the research or production process. It is not only related to the personal safety of equipment users, but also related to the peripheral groups and even caused some social disease transmission.
Laboratory staff should be aware in advance of the risks of the activities they are subjected to and the activities they are controlled to perform under acceptable qualified conditions. Laboratory staff should recognize but not rely too much on the safety of facilities and equipment, the basic reason for most bio-safety accidents is lack of awareness and neglect of management.
Bio-safety air-tight pass box can effectively solve the problem. The pass box is composed of a stainless steel channel with two interlocked inflated small doors, the polluted stuff cannot be easily taken out from the biological labs.

Bio Safety Pass Box with UV Sterilization System 

Technical specifications 
Stainless Steel 304 chamber 
Inflatable seal doors 
Compressed air path control device
Siemens PLC automatic control system
Push button control opening and closing doors
Emergency release valve 
Emergency stop button
Laminar air flow system
UV Sterilization System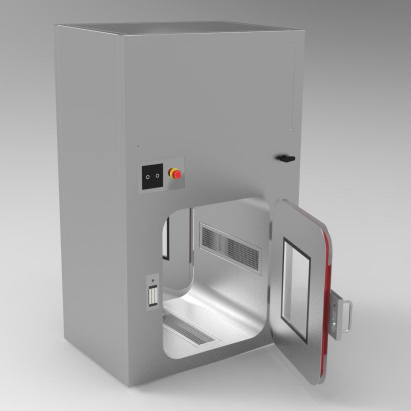 ---
Previous:
Air Shower
---